FORENSIC BUILDING CONSULTANT
Forensic Building Envelope Consultants & The Green Team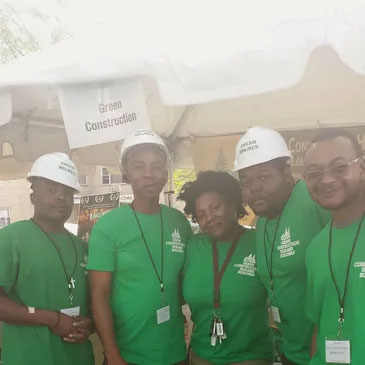 Sales & Service Team
Our Wellness Green Team focus on elevating our clients life to a more exciting healthy experience, from sales and design to our Building Envelope Specialist and Smart features installer.
Before any renovation is schedule, we start the process with a health and safety over view of the indoor air quality of the entire property. From energy efficiency, electrical and plumbing  along with  the long range sustainability of the whole system.  Green Construction Holmes Builders work with our clients to protect their interests, minimize risks, and maximize the ROI on energy projects and energy operations designed to reduce costs, carbon footprint and to help our clients meet their specific goals and new f
Our forensic service team performs investigations and analyses to determine the cause or rule out possible causes of alleged building defects.
We serve as a valuable partner to clients in the commercial and residential sectors throughout Chicago and beyond by performing multiple Indoor Air Quality Consulting and Forensic Building Engineering services. Whatever the issue, our team evaluates the problem, conducts an investigation, and offers a trusted solution. Our services include a variety of skill sets:
Forensic Building Consultant
Building Envelope Specialist
Scheduling
Preparing for and preventing potential complications
Attaining permits and documentation
Design
Hiring Sub-Contractor
We take pride in our ability to turn an older part of your building into something you are proud of.
Certified Green Carpenters
You can count on us to always use the highest quality products, installed by professional installers to the specifications of the manufacturer to ensure that our products stand the test of time. We strive to always get the job done on time and within the budget we've set with you. Our professionals   always courteous and polite when they are in your home or business. We are happy to walk you through your options to ensure that you get exactly the look you want. Choose from a variety products, styles and designs for your new construction or remodeling project.
Our New Construction services offer expert consultation during the pre-construction design phase, ensuring that your structure is waterproof. In addition, we provide materials expertise and mock-ups to assure windows, doors, roofs, and transition points work together seamlessly. With detailed research and analysis, materials science knowledge, and hands-on building experience, Forensic provides the bridge between design and construction.
A  HEPA air scrubber / negative air machine is used with all interior project in order to control dust and contaminant material from spreading throughout your home or business.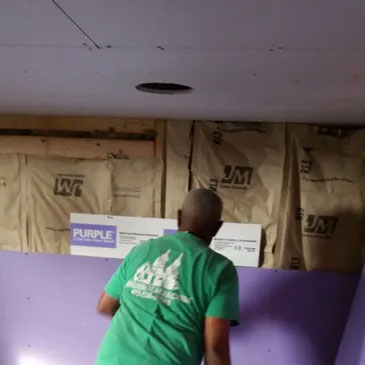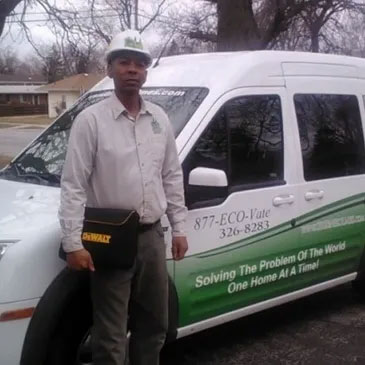 Where it all got started
Green Construction Holmes Builders is a family own and operated business located in the heart of  Chicago South loop.  Melvin Calahan, Founder and General Partner is backed by over two decades of experience in Construction, Forensic Building Consultant, Home Performance,  Real Estate  Consulting, Community Planning & Development.
Melvin began his career unwillingness as a child at the age of (10). He were living in the southern part of the United States.  On a wintery night there family home had a fire. The complete house and everything in it  was a total loss. His mom along with two of his older brothers decided to rebuild.  Not a new house but a old home with new ideas.
His mom and older brother located and purchase an old huge house with a wrap around porch, which my  brother called it a Victorian style house. The house were over twenty-five  miles away from were we lived at the time. We deconstructed the complete house and haul back all the reusable building material, what we call going (Green) today.
All the original studs, lap wood siding, (150) years old metal roof,  doors, windows, concrete foundation pillars, steps and the list goes on. The toughest part of all, that I will never forget is the nails!  We pull and straighten out and separated thousands of nails for over two weeks.
To make a long story a little shorter, we built the house and live in it for years. My mom was the self taught General Contractor / carpenter. Using a vintage hand saw, old school framing square,  a crack two feet level and a folding carpenter ruler.
P.S.
The house is still live in today, with a few Green updates.
Thanks MOM
About
Our Growth
Green Construction Holmes Builders has expanded its business in recent years to better serve our clients' needs.   Below is a history of companies trade that have became a big part of GCHB.
roofing services
performed by licensed subcontractor
new construction sip panels homes
Green Construction Holmes Builders LLC isn't new to the world of construction; we've been around for long enough to have extensive experience working on residential construction projects of all shapes and sizes. No matter how big or small the endeavor (or budget!), Our staff and amazing sub-contractor  is dedicated to providing customers with work of the highest caliber.
Collecting data and making observations is an important first step in identifying distress and other potential problem areas of building envelopes. When water leakage, condensation, or other problems occur, an investigation is needed to identify the problem, establish corrective actions, and when necessary, determine liability. Our team provides an array of forensic services to provide proof to form the basis for our expert opinion.
interior remodeling kitchen & bathroom
The most important step in the entire Chicago remodeling process is the first one, where our Forensic Building Consultant sits down to discuss your specific needs and hopes for the project. In doing this, we can move forward with the home remodeling with a clear sense of what you have in mind, and you can rest easy knowing everyone involved is on the same page.
exterior garage demo & rebuild
Another part of renovating that people commonly overlook is the garage. A garage is a space just like any other so why not make the most of it. You can turn it into a small home office, a place to store.
Our aim is always to translate our client's designs into high caliber frames that the construction company can use to dictate their work. A building is only as solid as its frame, which is why we are so committed to strong workmanship.
Fire or Water damage, both from natural disaster or a broken pipe, can completely blindside you and cause major damage to your property.
Our Chicago clients can rest assured that we will do our best for them because we take your interests to heart. We will work with you and your insurance company to figure out the most cost effective way to restore your home or business.
With experience working on remodeling projects ranging from single floor office buildings to apartment complexes with multiple levels, We are well positioned to take on your next commercial remodeling endeavor.
For friendly service you can count on, contact us today. We look forward to working with you!
plumbing services
performed by licensed subcontractor
Home performance contracting is a building science-based approach to treating a house as a system, utilizing diagnostic tools, and making home improvements that draw upon your experiences in general contracting, remodeling, HVAC, plumbing, or insulating. Infrared cameras is just one of the tools that can detect air leaks, moisture, and other problems behind walls, inside ducts, or in other hard-to-see places.
To learn more about  replacing crack or shifting concrete,  get in touch with us today (877) 326-8283
With endless opportunities to create beautiful custom designs, as well as to build structures that will last for years with little upkeep required, concrete is an excellent choice for any home or business owner looking to add something to enhance their property.
Over the years, we've worked hard to build up a portfolio that includes roofing projects of all shapes and sizes. We've installed and maintained homes and businesses.
Our company is fully licensed and bonded, so when you work with us you don't have to worry about a thing. From start to finish, we handle everything with a commitment to excellence.
emergency handyman home service
Many homeowners put up with minor—or major—problems with their house, but with Green Holmes Handyman Home Service expert home repair services, there's no need to cope any longer. We specialize in providing homeowners with high quality, lasting repairs to their homes, and can handle everything from broken windows to damaged drywall.